TO PURCHASE THE MATERIALS GO TO
THE SUPPORT US PAGE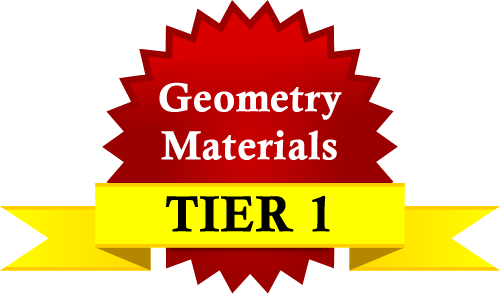 (1) LOUISIANA CONTENT REVIEW - Geometrycommoncore "Patterson Geometry" has received the HIGHEST REVIEW possible by the LA Dept. of Education, Tier 1. Parishes and Districts all across LA are implementing the curriculum.
(2) TEACHER LEADER SUMMIT 2019 - "Patterson Geometry" as it is being called in LA was highlight as a full day strand in the statewide conference. The conference had 6500+ participants.
(3) PROFESSIONAL DEVELOPMENT - This is a new component to the product. Due to the high volume of sales to entire schools and districts the need for training is becoming paramount. I love to do this - it is so fun to travel and to engage teachers in thinking about methodology and these wonderful changes to the curriculum!! Let me know if you are interested in some training. It makes a huge difference to see the methodology in action and to see the progression of concepts presented... by the creator.
(4) The materials are being used in 48 different states and by literally thousands of students. The states of New York, Tennessee, Louisiana and California have recently caught fire in sales because in those areas teachers are searching for meaningful materials that will prepare their students for the high stakes common core curriculum exams.
Need materials to supplement a non common core geometry book? Need support on what the new changes look like and how to implement them? Don't have the time to search the web to gather in all of the materials needed to teach the new curriculum? Need help preparing students for a high stakes exam?......

Then let me help you. I have created lesson notes to clearly lay out the material and what the objectives actually mean. I have also developed day to day worksheets and activities to cover the material. Go no further - this is where you will find peace of mind and save a lot of time so that you can focus on all the other challenges that teaching brings. For purchasing information, go to support us.

Looking to move forward together as a school and as a department but are not ready to put THOUSANDS of dollars into textbooks that are not really common core?
Many teachers who have purchased the materials return back to ask about purchasing for their schools. This is defintely possible. School licenses are available which allow full use of the materials to copy, edit, reproduce, modify, etc. The materials in their digital form provide schools great flexibility to alter them for different levels of students, length of period, and pacing. For purchasing information, go to support us.

(Actually it is just me... not us... but us sounds better - less greedy!!) I am in the classroom just like you (I teach in Las Vegas, Nevada) – We are going through this transition together and I have created this site to help you, my fellow colleagues. Common Core Curriculum has been thrown on us and very little support has been provided. It is frustrating to have taught a subject for years and then in one year all of that change (welcome to education - wait a few years and things will change again). I have been instrumental at both the district and state level in helping our teachers make this transition and then it dawned on me that I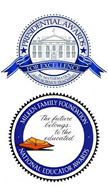 could expand that circle of influence to the nation. I had done something like this about 15 years ago when I created www.e-zgeometry.com. It gathered hundreds of teachers and students to a common place that was 100% focused on geometry learning and as an aside, it brought national attention to me. In 2009, I received the two most prestigious awards in education; I was named a Presidential Awardee for Teaching Excellence and a Milken Educator of the Year. What a year that was….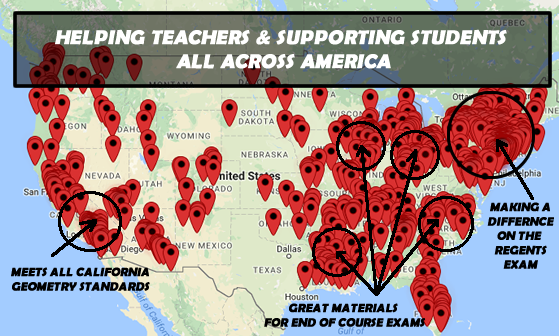 "You have no idea how excited I am, and how much I owe you for all of it! This year, my Geometry EOC scores blew every other Geometry teacher in the history of my school out of the water. My principal said I MIGHT even have the highest scores in the parish(county)! I can't take any credit for this accomplishment because I firmly believe that it was my commitment to your curriculum that made the difference for us. I just want to thank you so much for the time and effort you put into developing these materials and then for sharing it with us. It's amazing! It's almost fool-proof! I can't wait to use it again next year, when I will have an even better understanding the of the design of the curriculum and materials."

-- Tonya (LA)

"One more thing- The New York Common Core Geometry Regents exam was easy for my honors kids and fair for my inclusion kids. I had to thank you for your clear and easy to understand notes on the limit arguments needed for the derivations of the area of a circle and the volume of a pyramid which after all these years of teaching HS math I actually never knew! I also loved your activity for the cross sections as well as many more notes, exercises, and activities where I felt more prepared to help my students get a deep understanding of the material."
-- Jay (NY)
"Mike, I am a teacher in Providence RI. Our curriculum is so terrible that I used to come home at night and get all choked up while trying to write my lesson plans. The curriculum that we have been provided just doesn't flow and is very hard to decipher. I am so glad that I purchased your curriculum. It has made my life so much easier. I understand the Common Core standards so much better. I am so grateful to have found your program."
-- Beatrice (RI)

Done your research... unwrapped your standards.... evaluated the textbooks and now you realize that the options are all subpar... well you like literally hundreds of others have found the solution at geometrycommoncore. Here I can provide all of your teachers materials, assessment materials, classroom activities, implementation support and professional development to provide your district a smooth transition into the core. Save 100's of thousands district wide on textbooks!!
Districts of all sizes are searching for what to purchase and provide for their teachers. Textbooks implementation is premature at this stage because no book has yet fully embraced the common core ideals. Yes their titles say COMMON CORE but the pages say NOT COMMON CORE. Changing titles and through objective numbers beside sections is not common core. Common core requires us to do things in a new methodology. That methodology is found in these materials. Already I have had many districts implement these materials after a few teachers had purchased the materials themselves. What better referral than actual teachers who know what is best in the classroom? For purchasing information, go to support us.
| | |
| --- | --- |
| It is very humbling to see my materials catch fire as they have. It is a real testament as to the need for teacher support and materials that match the new curriculum. I also feel that the materials are classroom ready. Teachers have been able to download and use them the next day. Materials designed by a teacher for a teacher – I understand the development of these concepts the materials flow seamless from one concept to the next. Thank you for your support!!!! | |